Read me first!! 🙂
Disclosure: I only recommend products I use myself or that I would recommend for my family & friends.
Your purchase helps support my work in bringing you real information about health and wellness.
THANK YOU VERY, VERY MUCH! I appreciate YOU!
In 2015, the Federal Trade Commission released their new rules for Disclosure Compliance. These rules are set in place to ensure that readers or viewers of web media (blogs, Youtube videos, etc.) know if the blogger/presenter is sponsored, endorsed, or partnered with a different company. In blog terms, the readers need to know if the blogger is making money by sharing a link or product.
In compliance, please assume the links I provide are to affiliate links and I can/will receive commission for.
****************OK, THAT'S DONE! LETS GET STARTED*************
How to build a home gym…
Have you thought about building your own home gym and don't know where to start?
I admit I researched and researched tons of articles and looked on Pinterest for inspiration. And, really it all came down to just looking at my space, what I wanted in it, and what I knew I would use. That's it, it is easy, and does not have to be complicated. It is still a work in progress, because it does get pricey. But, I found ways to keep my budget minimal. Read more
1. Where do you want your workout room?
Garage, bedroom?
I set up my home gym in an upstairs bedroom. It is the size of a Masters Bedroom. It was so much better to set up a work place there. Plenty of lighting, plenty of room, lots of wall space for mirrors. If you don't have that much space, I still would look at your space and find room to place a mirror or several. I also love the lighting. It makes me want to get in there , open up the blinds and get a good workout in. I'm not a fan of dark rooms they don't motivate me.
2. Flooring
Many people invest in rubber mat flooring , but for my needs at this time, I do not need that. You can purchase rubber mat flooring online, like places such as Dick's. They have a wide variety of mats, ranging from sizes to fit needs, if you need it for squat bench, or full room coverage. They are pricey, and you can find yourself spending $100-1000 depending on your needs. I will buy a few when we get a large bench set etc, but at this time, in a home gym, I don't think it is necessary.
Right now, the home gym is on carpet floor. I would like to change it to hard flooring in the future.
Carpet Pros: cushion and comfort Cons: wear and tear, odor
If, you are one to sweat a lot I would suggest buying a small area mat. Easy to clean and keep clean.
Also, if you plan to have a treadmill, and other equipment, make sure you find an inexpensive rubber mat to protect your carpet from heavy equipment.
3. Circulation
Fans, windows, what ventilation do you have? Make sure to set up a fan some where. Whether it's a ceiling fan or a circulating fan (inexpensive). Who wants to get hot and sweaty and not have a cooling breeze to blow away that stress?
4. Budget
You can buy just a few things for a small budget and get what you need out of a workout.
The best workouts are the ones you use HIIT (where you use your own body weight, high intensity interval traning). So, think about that before you waste hundreds of dollars on gym equipment that you might not even use. Be realistic on what you want and need.
All in all, I have probably spent more than $3000 or so on my home gym over the years. That price includes a treadmill and elliptical. Both were bought at Walmart. Both are "Golds Gyms" and both do exactly all I need them to do. Treadmill- inclines Elliptical- ummm , works? haha You don't need the fancy TV's included or all the high tech gadgets they add on. We have Fit Bits (HR monitors, etc) now for that, much cheaper!
Shop at places like Walmart, Target, and Dicks Sporting Goods. I have even found great deals at Kohl's, (hello Kohl's Cash). The BEST time to shop for gym equipment, clothing, etc is in January. You know when everyone wants to storm into the gyms to work off all that holiday weight.
5. T/V
I definitely suggest buying a TV. It doesn't have to be expensive, go buy it now! Deals around Christmas time make it the best time to invest in a TV. I suggest buying a smart TV. They are inexpensive now. With the smart TV, you have the options to watch YouTube, Netflix, Amazon.
There are hundreds of FREE YouTube videos online for home gym workouts, that are really good!! I find myself sweating and heavily breathing after each one! 🙂 And, you can practice your dance moves with all the dance workouts!!! SCORE! 🙂 Belly dancing, Bachata, twerking, ya know… 🙂
When you buy your TV, buy a wall mount bracket. They are less than $100 and will allow you to swivel your TV if needed.
6. Mirrors
Mirrors are a great asset to any home gym. They allow you to work on your form. When you can watch yourself doing a squat or trying that yoga pose, you really want to make sure to look at your form. The last thing you want to do it stop a workout because of an injury. Protect your BACK and your KNEES!
They are also a motivation booster!! Working out those hamstrings or biceps in the mirror allows you to have a good visual of the areas you want to work on and also allows you to see your progress!!
I suggest buying them at Lowes. I bought 2 large mirrors. Inexpensive and easy to install. Needs 2 people to install, because they are heavy. There are people that use Dollar Store materials and attach them to a wall, they use multiple squares. If you are on a low budget, they would work for you. But, I didn't want a bunch of lines obscuring my view.
7. Inspiration
Find some wall art, or if you are a creative person, make our own. Make it a space you want to go into everyday. Paint your room an inspiring ocean blue or sea green, find inspirational quotes, or hang pictures of body's you want to use as inspiration.
Write down your goals on the mirrors! Every time I write my goals on my mirrors, I see it all the time and its a reminder to get up and go work out!! YOU, are the only person stopping you from reaching your goals! If you want them bad enough, YOU will find a way!!! I see it in my life every day!!
8. Equipment
Dumbbells
Yoga Mat
Jump Rope
Medicine Ball
Weight bands
Workout ball
TV
Dumbbell storage- it can be an old TV stand, like I have used. Use what you have first and most importantly
Mirrors
Brackets for the mirrors- I will list them below
Treadmill, Elliptical or both
You do not have to spend a lot of money on setting up a home gym. Search around, I have given suggestions that I found, and have fun!
Recommended products
Dumbbells
I personally like Neoprene or Rubber. They don't hurt my hands or give me blisters or that metal smell left on your hands
They have great deals on Amazon and Walmart
Buy 3lbs. 5lbs, 8lbs, and 10lbs. to start with. Progress from there. I promise you will be surprised how 3lbs can make your arms sore when you are using the force of your body weight!!
​Find dumbbells on Amazon below
Yoga Mat
Buy at least 1/2-3/4 inch. You are buying for the extra cushion
Crown Sporting Goods 5/8 Inch Extra Thick Yoga Mat with No Stick Ridge Multi-Colored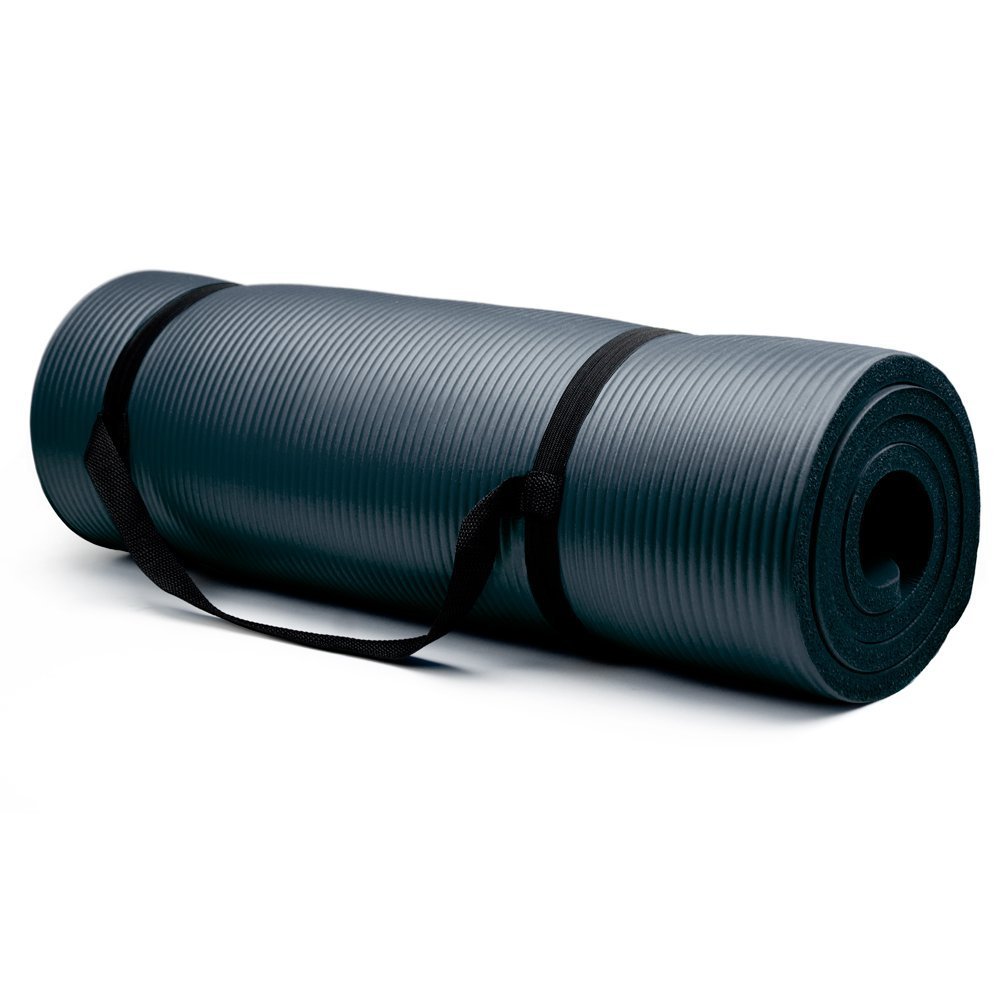 Find this yoga mat on Amazon here
Jump Rope
easy and cheap cardio workout
you want something light, good for speed to maximize cardio workout, adjustable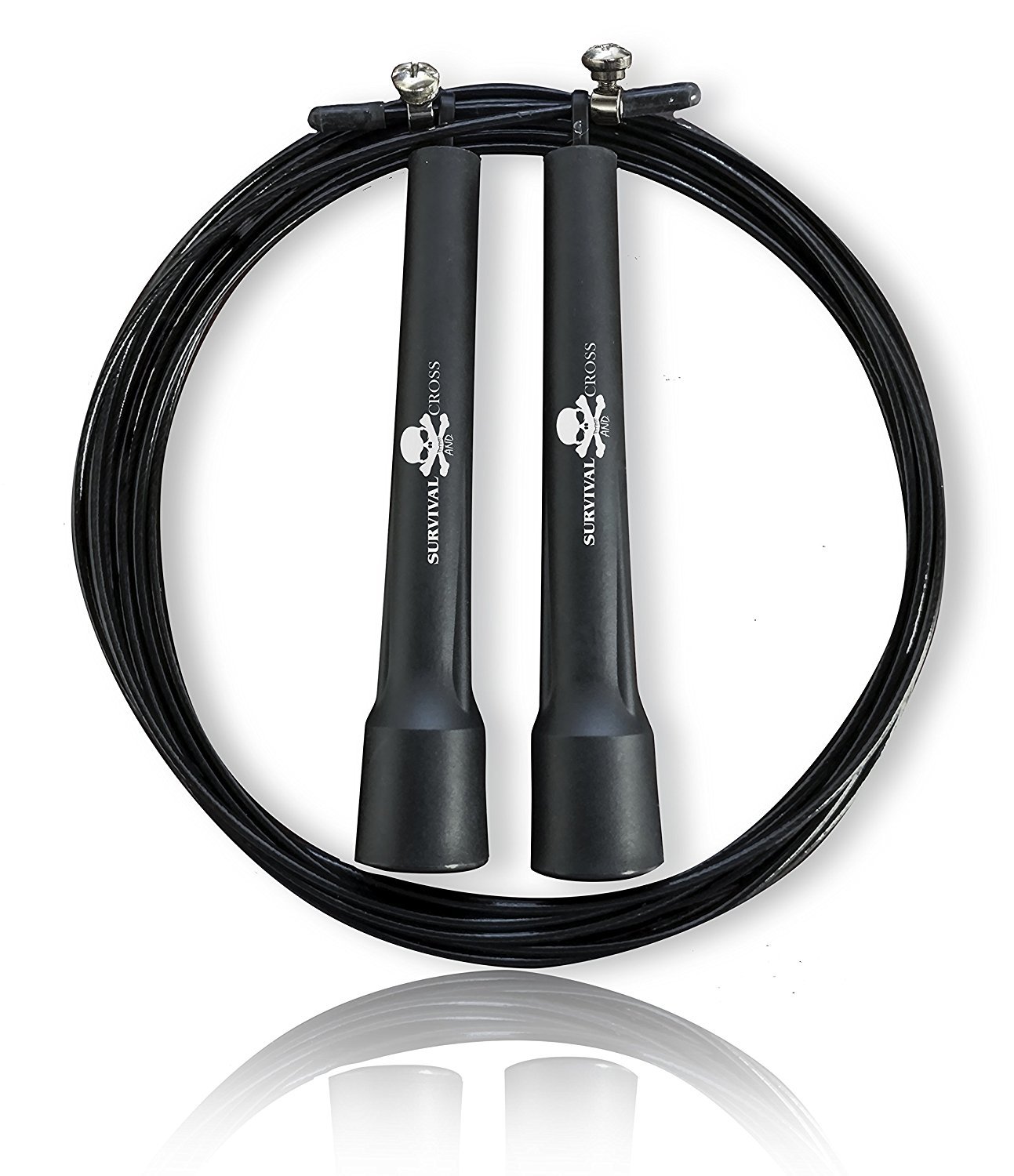 Find on Amazon here 
​
Medicine Ball
Just buy 1. I recommend at least 8lb or 10lb. Find a medicine ball workout on the apps and you will be set. Can range from $20-300 if you buy a set.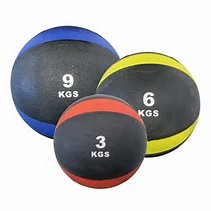 Find on Amazon here
Weight bands
Are great for inner thigh workouts, squats, etc. They make your LEGS BURN!! 🙂 Very inexpensive and a must for me. Range from $6 (lowest I found) -$20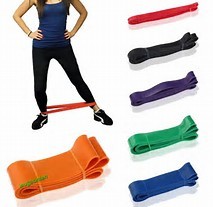 Find on Amazon here 
Workout ball
Great for abdominal exercises, wall squats, core exercises (which are a must to protect your back).
I especially like ones that offer stability like one below in the link! And, you can strengthen your core while you work.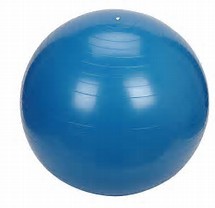 Find on Amazon here 

TV
Does not matter what size, look at your budget again. Like, I said, I recommend a smart TV. I have been able to hook my laptop to my TV to stream Netflix as well, so whatever works for you. I had my TV mounted so it was a bit more difficult to hook my computer up to it.
Wall mounts for TV
Full mounted or Swivel
Prices range from $30 -$100 depending on size of TV. This is just an example I found on Walmart.com.
http://

Find on Walmart here 
Mirrors
Style Selections Silver Polished Frameless Wall Mirror
Item # 495596 Model # 95144
Best mirror I found, perfect for home gym
Heavy but sturdy
Dimensions 60in H 38in W
Equipment needed
2 people, its 48lb
You can find the proper mirror/ wall brackets at Lowes. We used 4 brackets for each mirror.
Lowes.com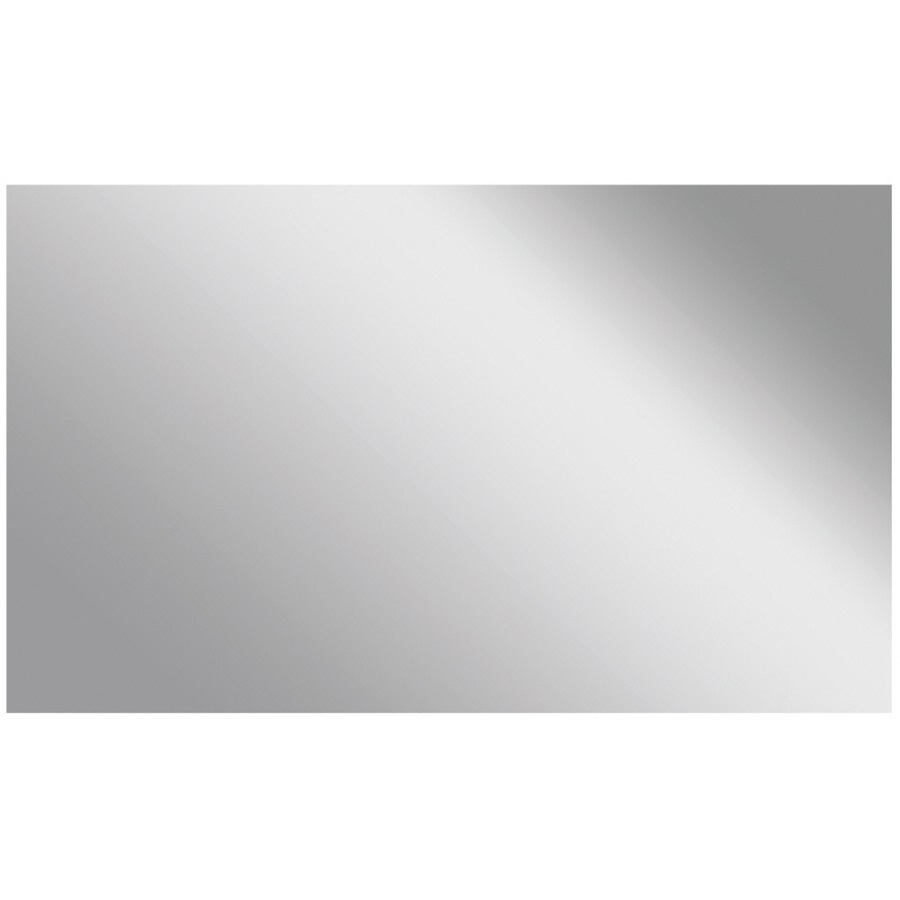 ***See my gym below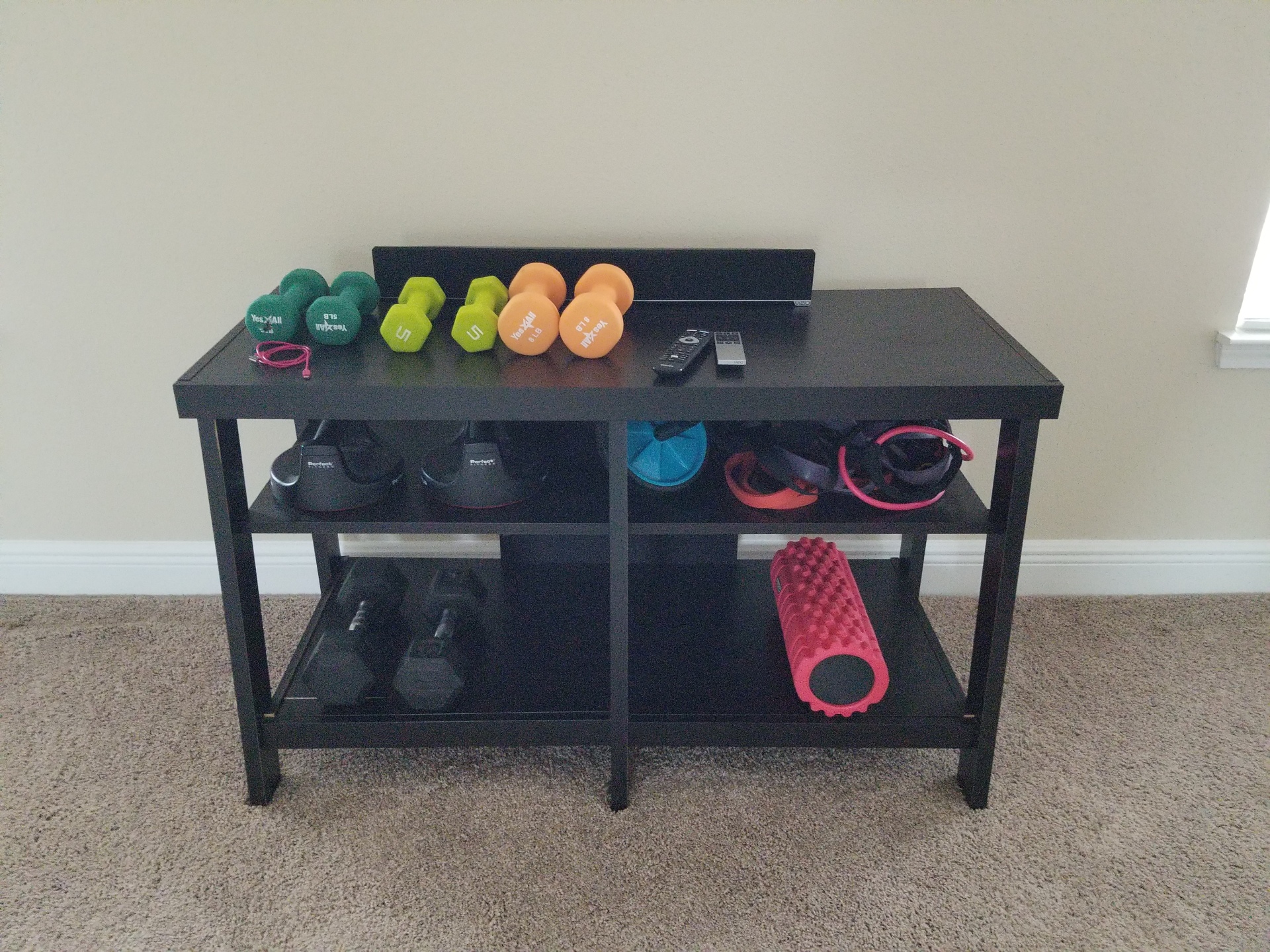 Suggestions? Comments? Tell me below! I hope this has helped you. 🙂 NOW, get to work!!​